PRAYER IS OUR GREATEST WEAPON TO
SHIFT THE ATMOSPHERE
Partner with us in Prayer
Would you pray for:
Our City – that our city would be known as a place where His presence dwells and His name reigns, that lives would be transformed by the wisdom and revelation of Jesus.
Our Leadership - that we would hear God's voice and obey, that we would move as one in unity, humility, and love, that we would find favor with God and among men, both in the marketplace and with the Church of NYC, that we would seek the spirit of wisdom and counsel and that the bonds of friendship would be maintained and strengthened.
Our Team – that the blessing of the Lord would overtake each and every one that stands beside us and that we would help them see and apprehend their destinies.
Would you agree with our current Prayer Initiatives:
A Culture of Prayer and Worship – That our hearts would be more sensitive to the sounds of heaven and that we will release those sounds in prayer and worship. (Rev. 4:8-11)
Identity, Family, and Marriage – For the healing and restoration of the Marriage and Family mountain in our nation. For healthy marriages, breakthrough for singles wishing to marry, and restored sexual identity. (1 Cor. 13)
A Peaceful Society – That domestic terror, racial tension, and violence would cease and a covering of peace and justice will be tangibly felt in our cities; that the Church would operate in the gifts of reconciliation and restoration. (Psalm 112)
Live Prayer Sets
Be sure to check out our live weekly prayer sets at 75 Maiden Lane. We would love for you to join us in seeking God's heart and releasing His Kingdom through prayer.
Click HERE to see the schedule.
Throughout 2019, we will be fasting the first Monday, Tuesday and Wednesday of each month. Please join us in prayer and fasting as the Lord leads you.
Morning Prayer Call: Monday, Tuesday and Wednesday from 7:00–8:00am ET

Dial-in number: 641-715-3580 / PIN: 221506#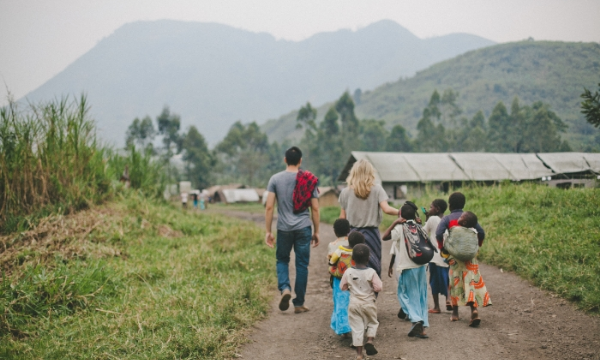 PRAYER FOCUS:
Mission in the Congo | Justice Rising
In July 2017, a team from Life Center Church NYC traveled to the Congo with Cassandra and Edison Lee of Justice Rising, to meet with local Congolese staff and future students, with the goal of helping build a school in a war-torn village in Eastern Congo. Many lives were touched and changed.
Please continue to partner with Cassandra and Edison and the entire Justice Rising team in prayer, for protection and peace as sow into a dangerous mission field, and for divine appointments and favor as they work to provide learning opportunities to more than 100 at-risk children.
There is an ongoing large financial goal! To sow into the project financially, click HERE to give online.
We would like to agree with you in prayer!